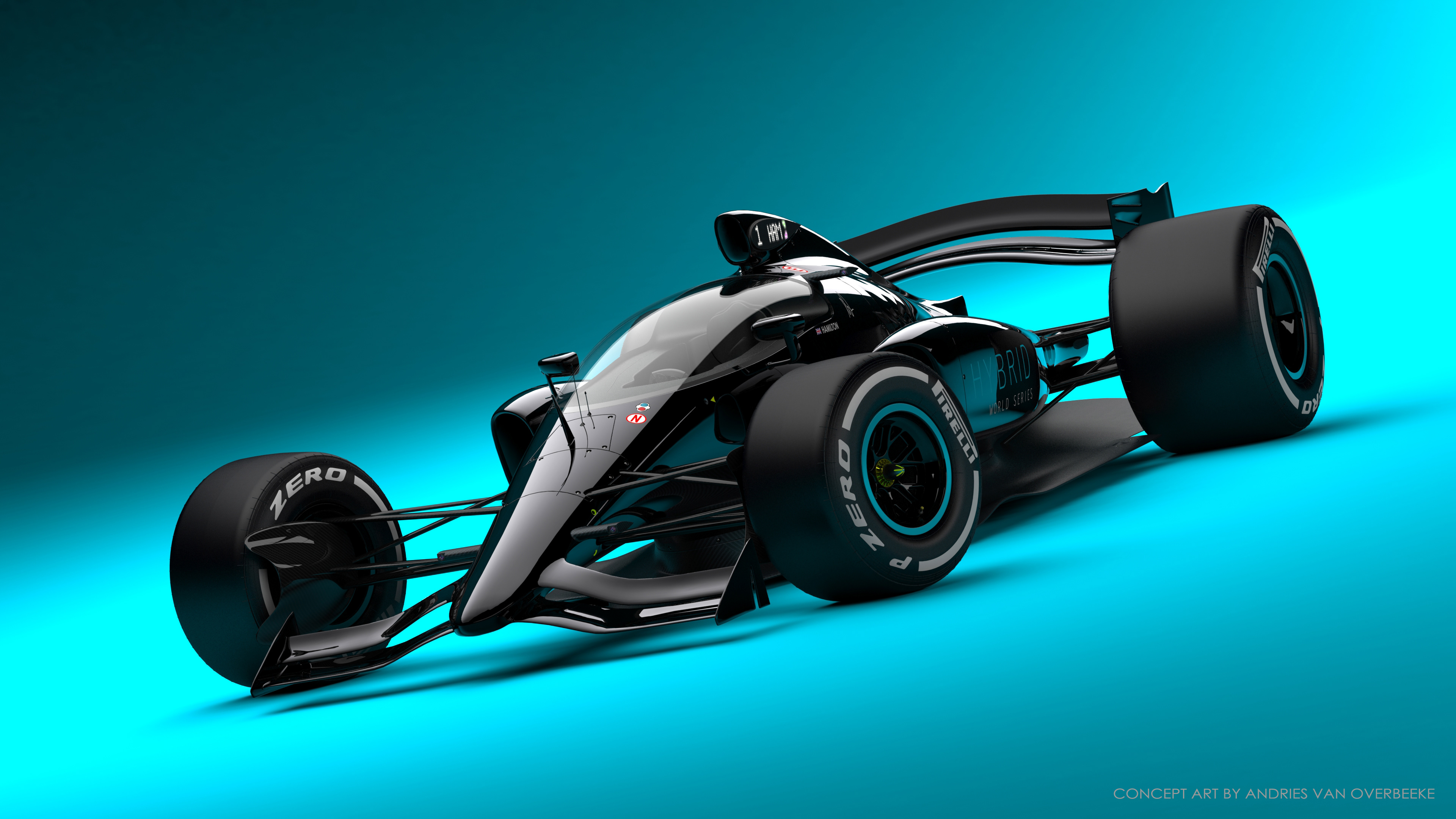 Visualizing Anthony Hamilton's dream racing series
Anthony Hamilton expresses what a new motor racing series could look like, and asked me to visualize what the cars could look like in his dream series. The goal is to develop a race car that will bring back real racing, V8 engines, beautiful sounds, drivers with character, real competition and excitement to motorsport. At the same time the focus is on creating a more sustainable and fair career path structure that rewards the best drivers.
Coming from a working class background, Lewis Hamilton's father experienced first hand how difficult the path to success in motorsports is without significant financial backing:
"Getting to the top shouldn't be about those who can afford it, but about those who work hard and are the best," says Hamilton.
The car includes full driver head protection, and ground effect aerodynamics with reduced wing aerodynamics. Front and rear axle electrical recovery and distribution will make it partially four wheel drive, while remaining a true open wheeled car. The car needs to be fast and sleek, but reliant on the driver rather than technology and aero.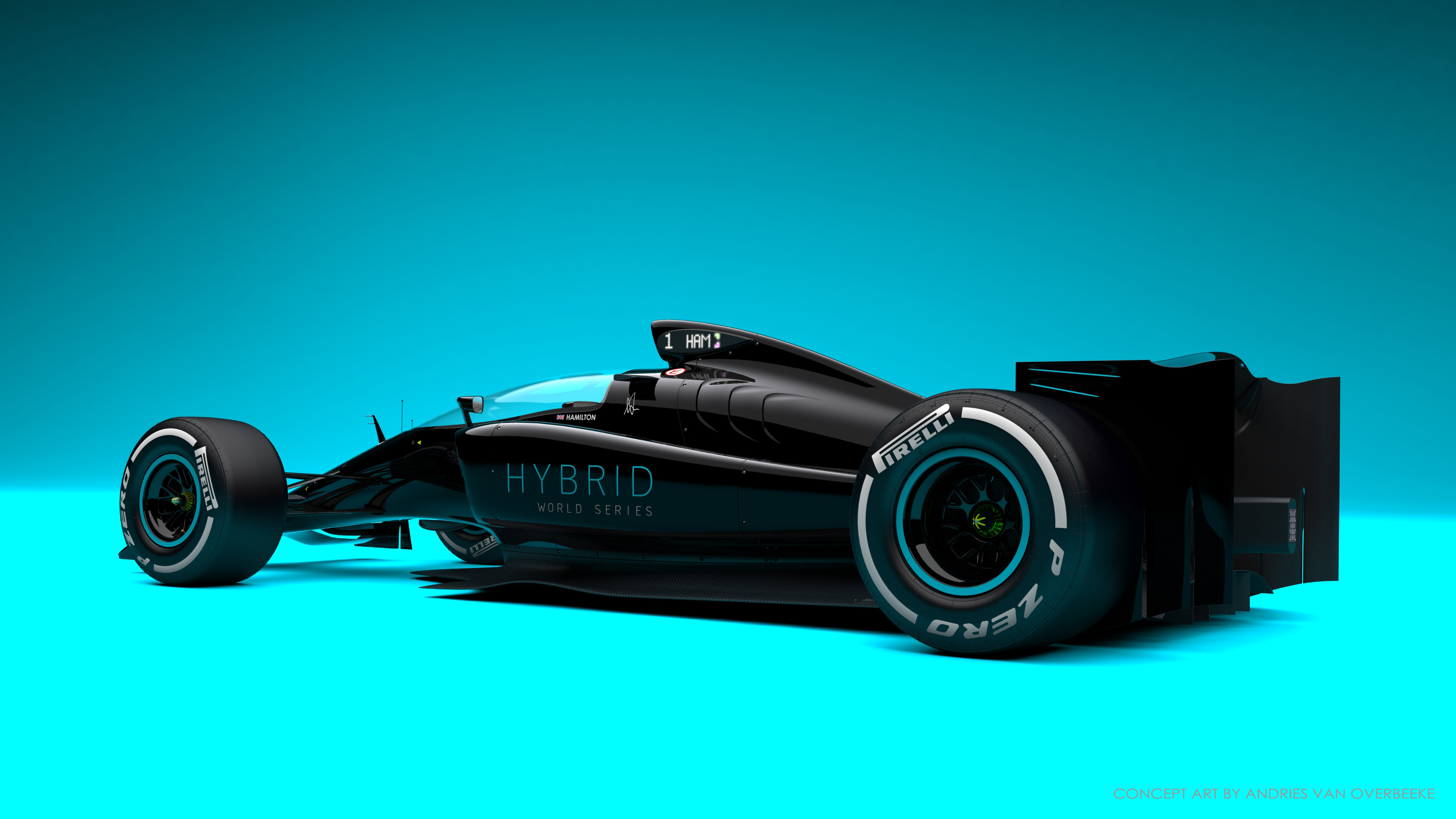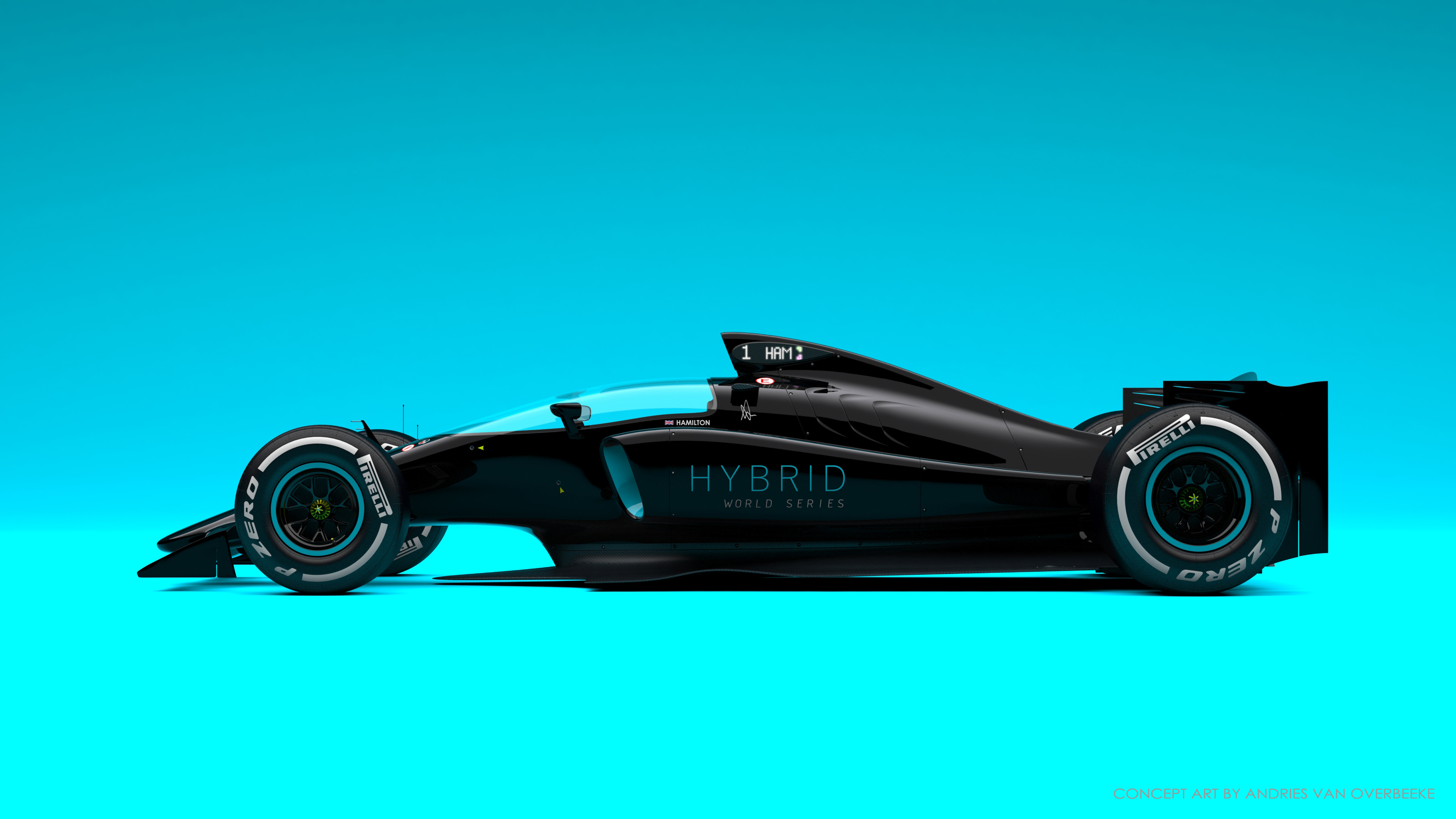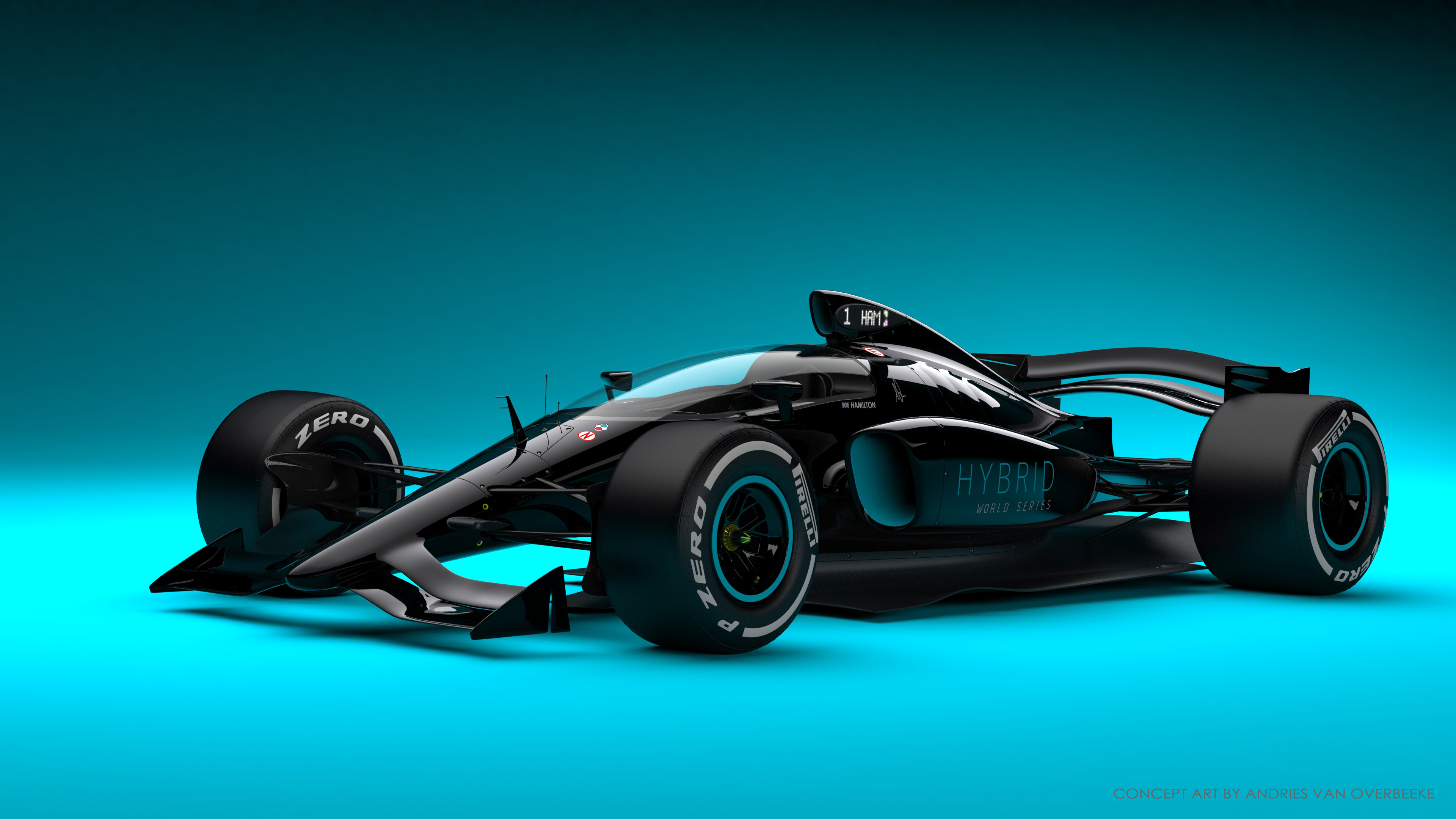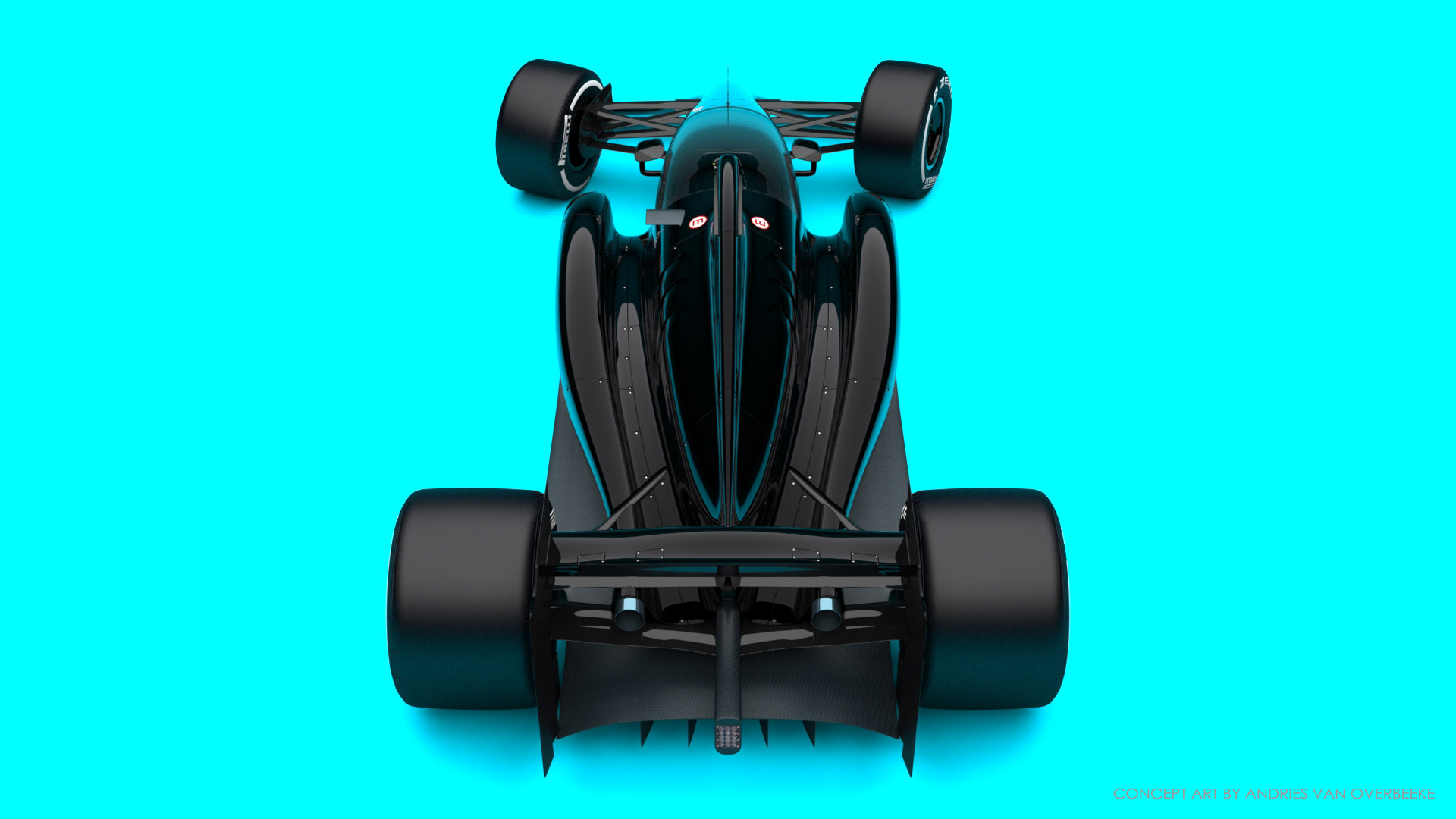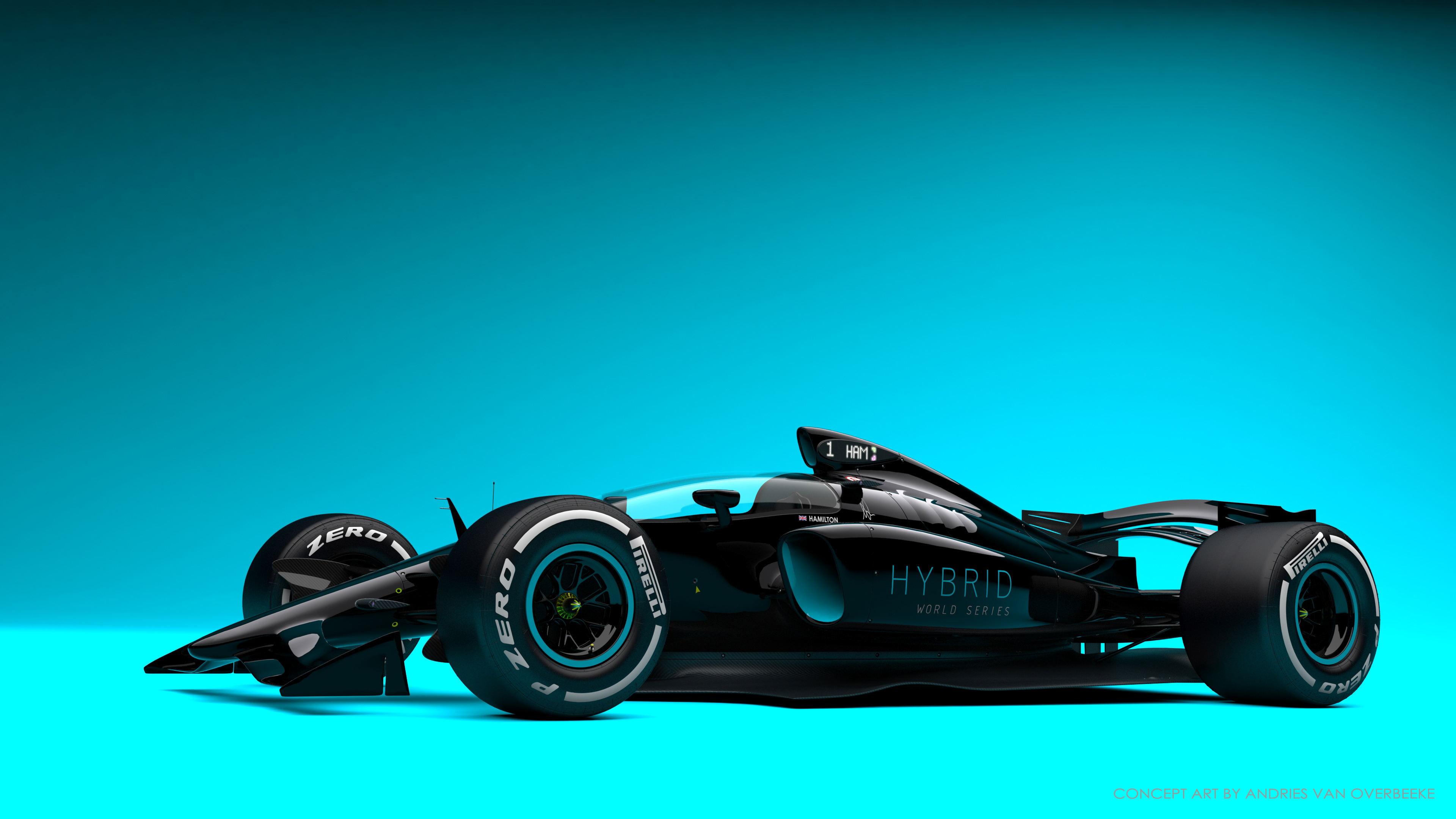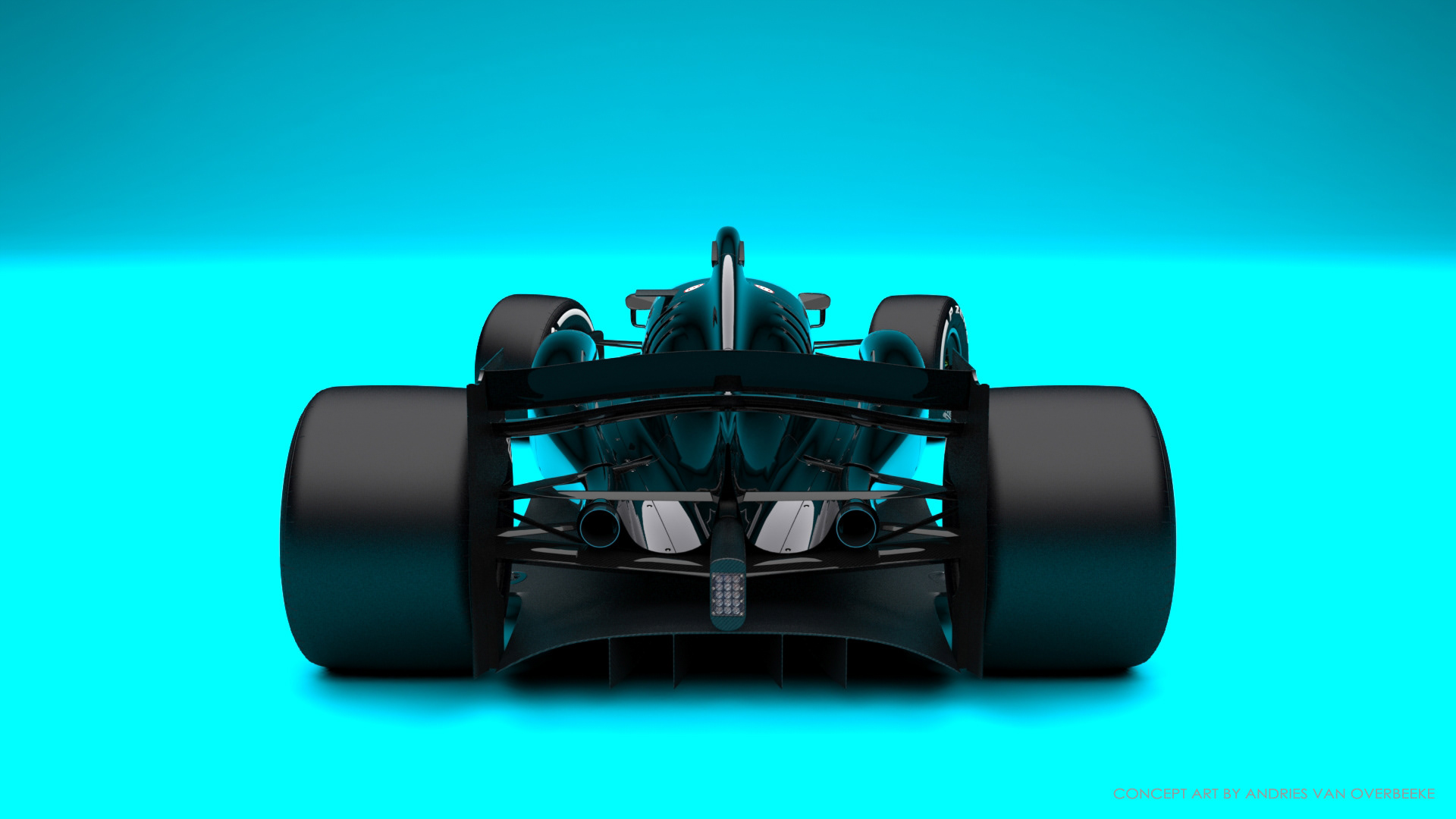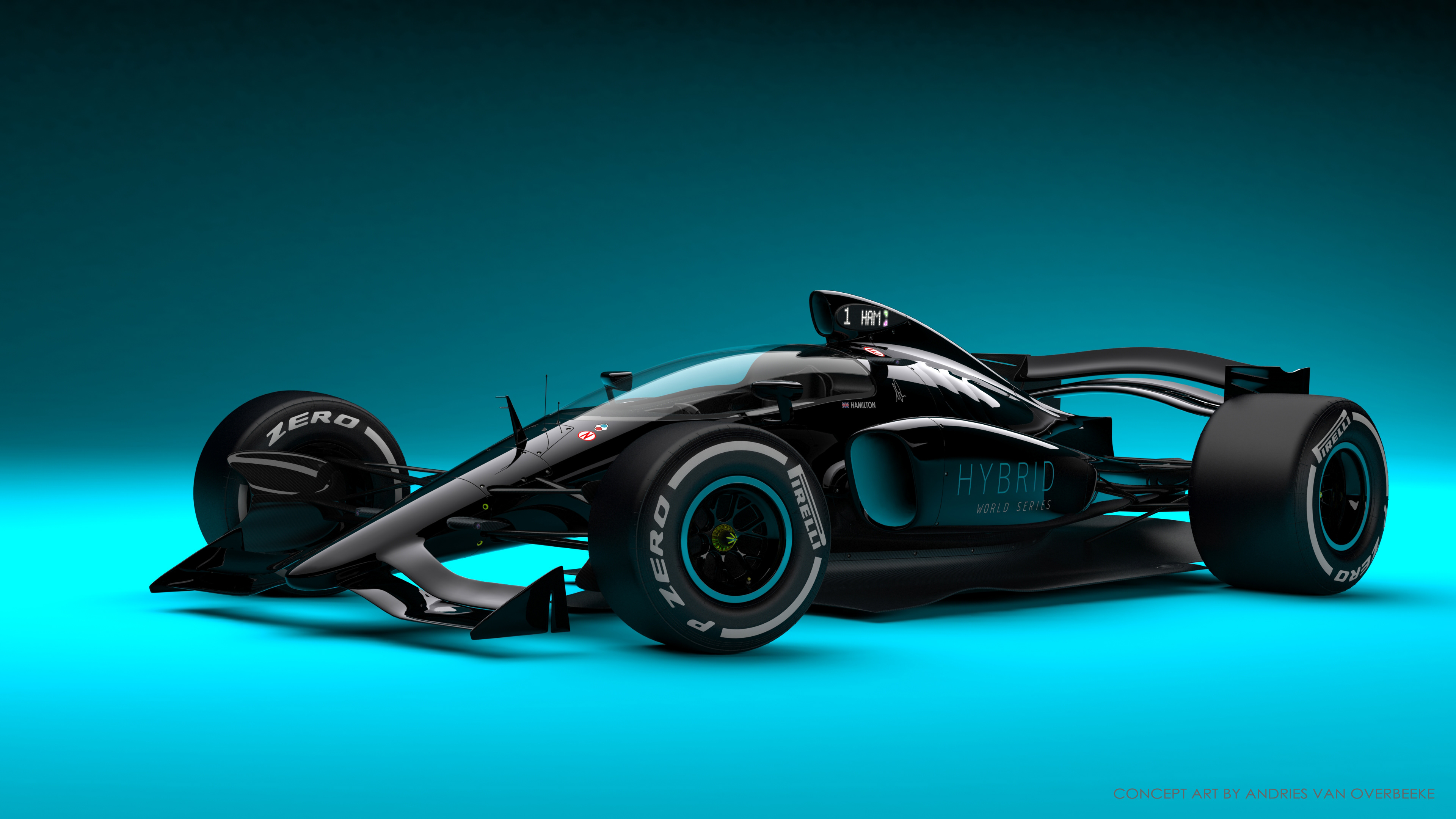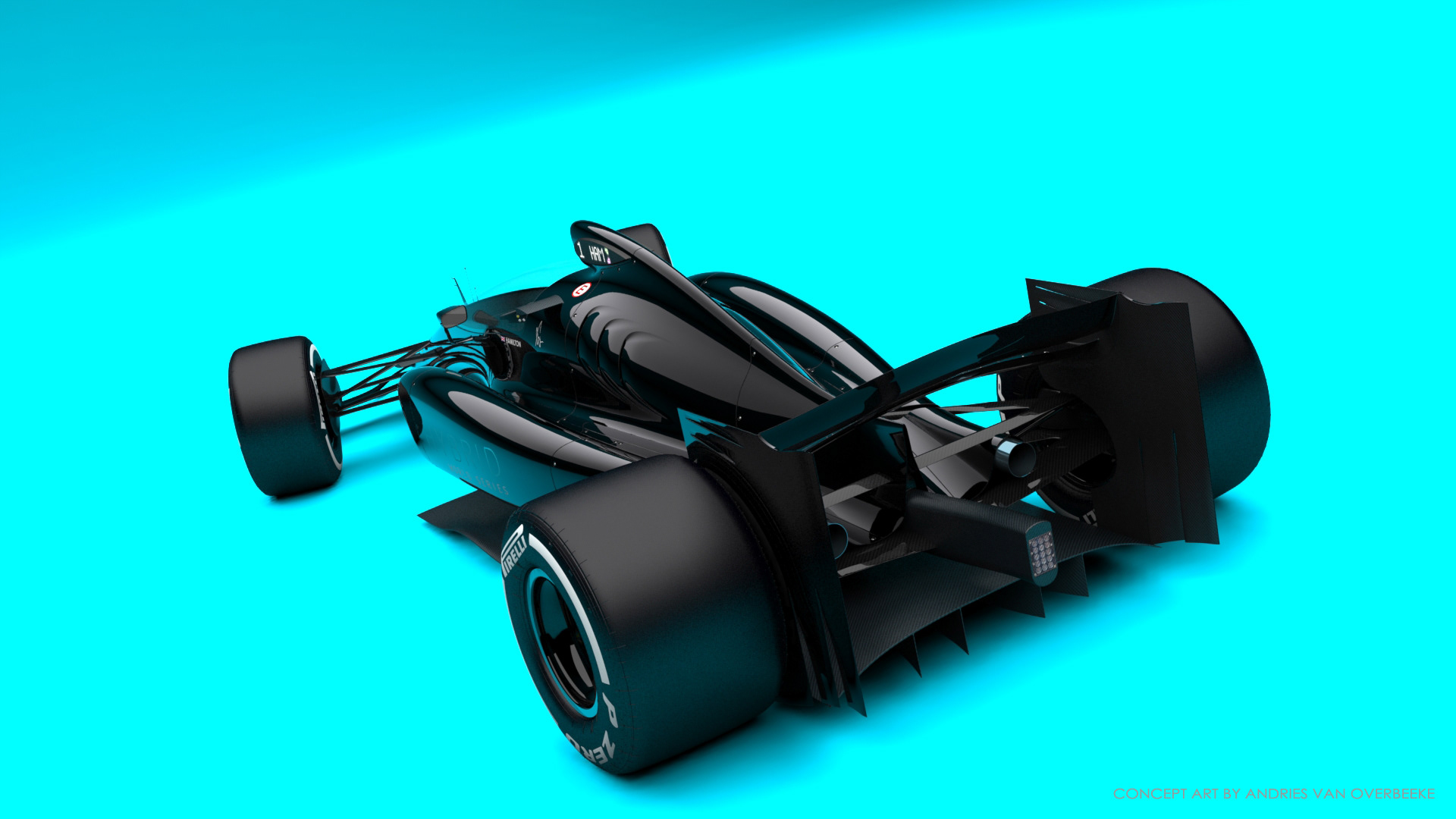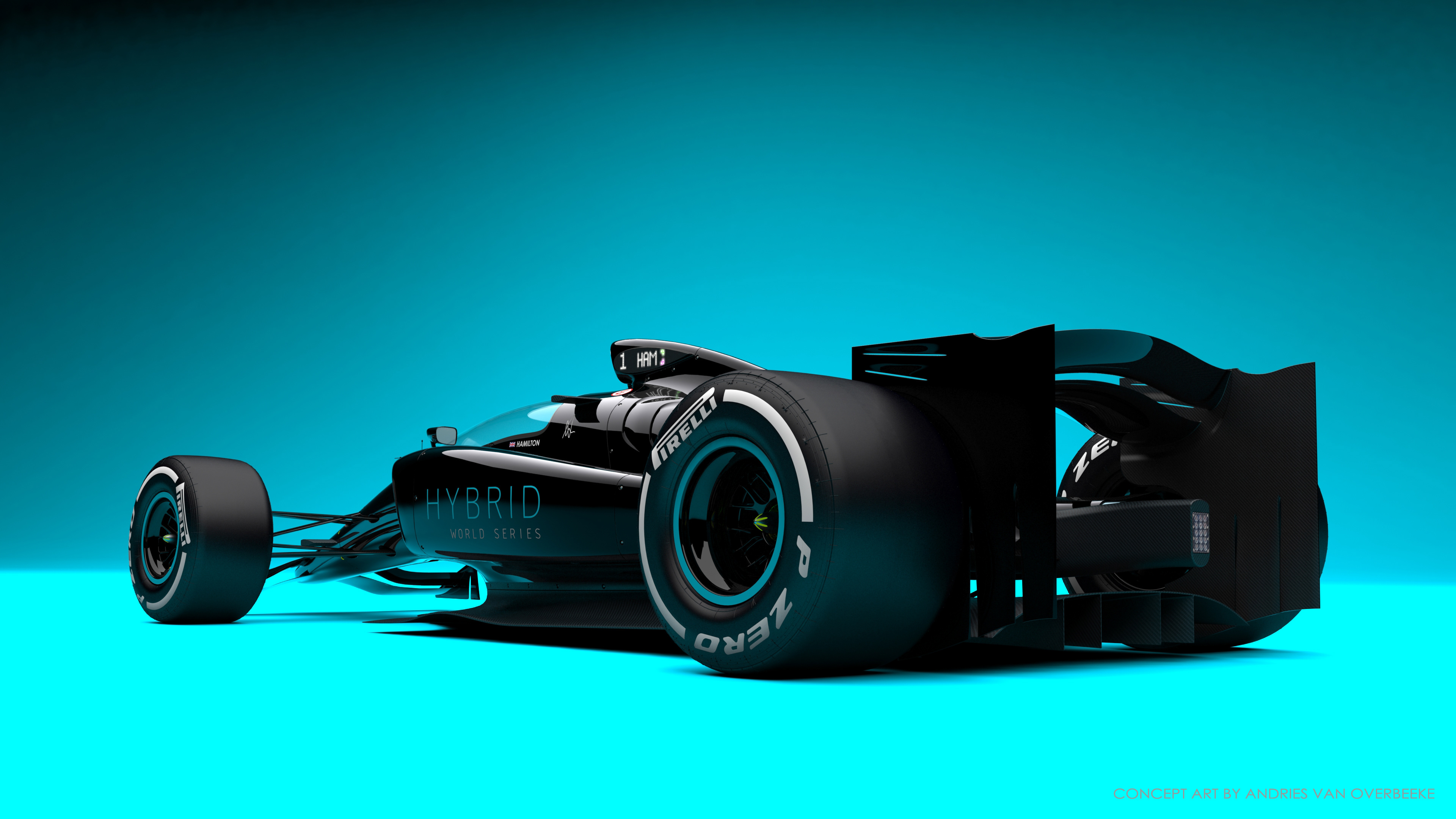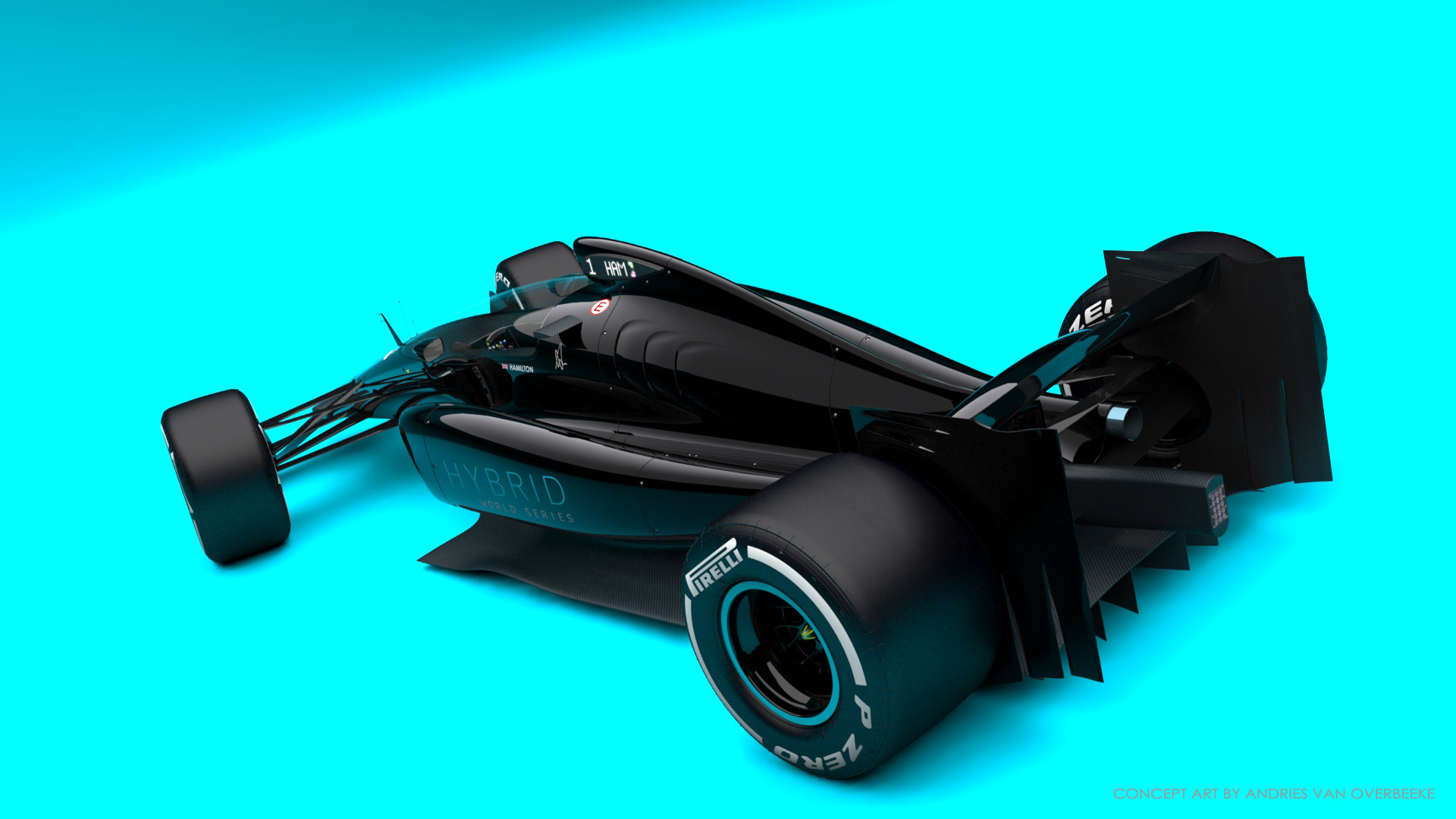 I would like to thank Heriberto Maruzza for providing amazing CAD files of F1 wheels. Although modified they gave me a great base & reference.