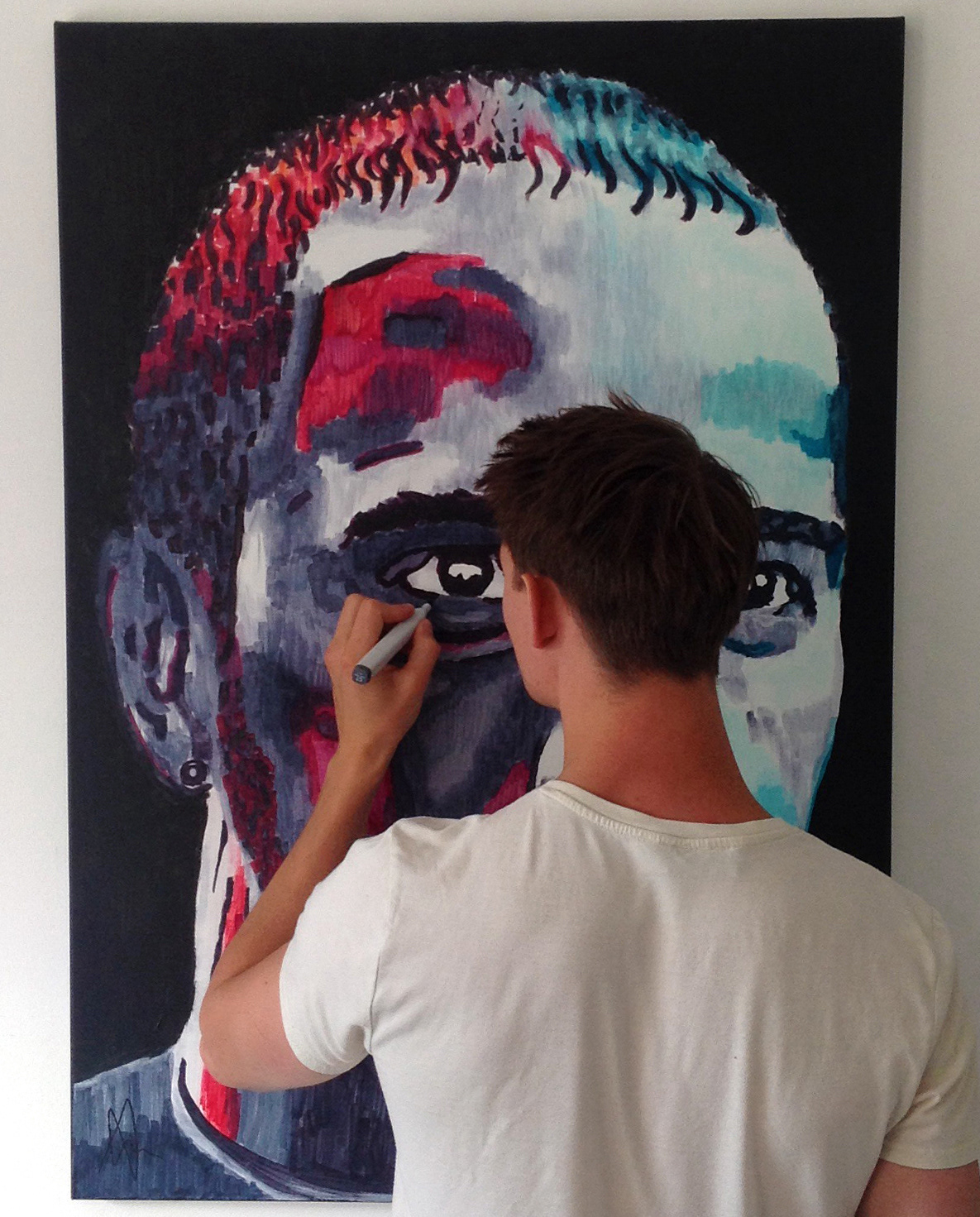 You might remember how you felt: it was late september 2012 and Lewis Hamilton had announced he would be leaving McLaren to join Mercedes at the end of the season. A season that saw Lewis end up in 4th place in the standings, being beaten by a Red Bull, a Ferrari and a Lotus. But we all know what they say about lies and statistics, and those who witnessed the season unfold may have felt that Hamilton deserved more that year. There was the fuel breach in Barcelona, a number of retirements from pole and a not so fair share of bad luck. But we also all know how you spell 'IF', and Lewis had already learned that lesson 5 years earlier when he reflected on the last races of 2007.
Or did he? His qualifying error in Silverstone might suggests otherwise. However in a remarkable turn of events he got away with the best race result possible, and he might just have learned his lesson once and for all. On Saturday he may have felt that his error could well be costing him the WDC, and now he is back in full contention to become champion again.
Who would have thought, in late september 2012. Did you? Remember, McLaren was the fastest car at the moment whereas Mercedes were fighting for points. There was a substantial lack of support or understanding in the media for his decision, and it was even ridiculed. But apparently Lewis felt it was the right time for the move: something was brewing for a while, and Lewis felt he needed to break away from the smothering. In the painting of Lewis, I tried to grasp factors that played a role in his decision: the frustration and pressure in the relationship with McLaren is captured in the darker side with McLaren's red and grey tones, while the lighter greys and the fresh Petronas green embody the liberating new beginning at Mercedes.
But the story didn't end when the ink dried: I hoped that his career at Mercedes would develop in unknown directions and that his narrative would continue to grow. And it did! There was a pole at Silverstone, a home win that slipped through his fingers and then finally an unexpected win in the heat of Hungary. And this year the move to Mercedes might really bear fruit and turn out to be a master stroke. Meanwhile the fierce red and bright green show Lewis' broad emotional range that we've gotten to know a lot better. Something he is cherished for by some as he speaks his heart, while others condemn it or see it as a weakness.
And what do you see, what story do you tell? Do you still feel the same as in 2012? What's changed? In the soil of narratives, statistics and nostalgia, you can all grow your own truth. And when you do, please don't hold on to it. Let it go so it can breathe once more. Let fresh winds blow through it and new lights shine upon it. It will come back as a matured chronicle with new branches, as you as well have grown as a person.